Hawzah News Agency – As a country with the largest Muslim population, the month of Ramadan and Eid Al-Fitr is important in Indonesia. A visit to the country during this month is best for those of you craving to dive deep into the strong cultures of Indonesia, and how they celebrate their big holidays with many traditions. A more calm, merry and cheerful atmosphere is apparent throughout the country, especially during this holy month. One of the best times to visit Indonesia!
Ramadan: The Month of Giving
1. What is Ramadan?
Ramadan falls in the ninth month of the Islamic calendar. During Ramadan, Muslims all over the world will fast for the entire month. This means that they will not eat, drink, and conduct other things that are prohibited by the religion from the break of day until sunset. Fasting is intended to bring them closer to God and to exercise self-restraint. It is believed to help in managing impulses, such as snacking in the middle of the day, morning coffee as soon as you wake up and multiple smoke breaks every day. It is known as the month of giving because this month also serves as a reminder for the struggles of the less fortunate. Therefore, this month is also the month where Muslims give back, donate to charity and feed the hungry.
2. How is Ramadan in Indonesia?
As the most populated Muslim country, Indonesian celebrates and greets the month in a very festive way. The very simple thing and one that you will most likely see are children playing with firecrackers or fireworks. This simple culture or habit is popularly found in Indonesia during festive times, and one of them is welcoming Ramadan. There are also other unique ways different parts of Indonesia practice to greet the month.
In Bali and West Java, there is a culture to eat together while apologising for past mistakes to their loved ones. Another well-known tradition that you can find in many parts of Indonesia is the act of visiting loved ones that has already passed, this is known as Ziarah. This is for them to not only remember these people, but also for them to remember about the afterlife.
Another tradition that many people follow is the "ngabuburit" tradition where people go out before their time to break the fast, and buy food in the many markets or rows of food stalls available specially in Ramadan. In Jakarta you can visit Benhil street to find rows of food stalls selling all kinds of snacks, sweet drinks and the best food to break your fast with.
Since most of the people in Indonesia would be fasting, you have to prepare to see restaurants and cafes either closing early, not opened at all, or covering their windows and/or doors with fabric. This is mostly to show respect to the people who are fasting and help their self-restraint in craving for food or drinks. Don't worry though, fast-food restaurants and bigger food-chains mostly still have normal operating hours, so finding food won't be as hard as you thought.
Another thing to expect is restaurants and cafes will be crowded approaching the sun setting, when Muslims break their fast. So it is best to avoid eating out during that time because it's going to take longer than usual. If you do want to feel the exciting atmosphere, you will likely be given "Takjil", which is normally sweet snacks or drinks given out free to break your fast.
Throughout the month, you also may expect a bigger crowd in the well-known mosques in Indonesia, like the Istiqlal Mosque in Jakarta. Not only do you get to experience the local life and be amazed by the architectural beauty of the mosque, but you can also get free iftar here. Some locals might also stay after for Taraweeh and i'tikaf later on.
Eid Al-Fitr: A Time to Celebrate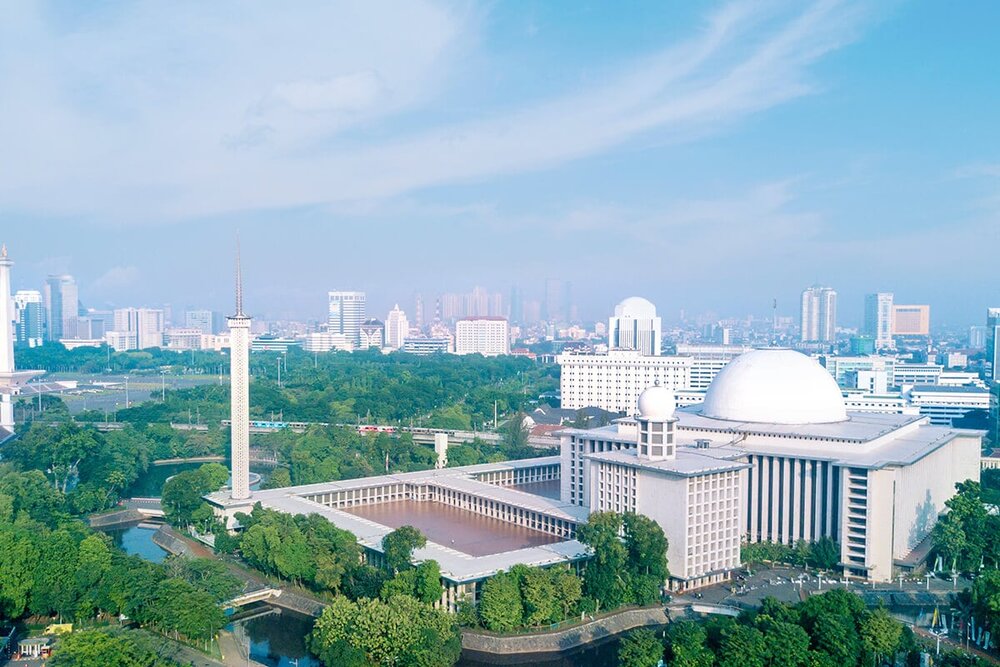 1. What is Eid Al-Fitr or Lebaran and What Are the Traditions?
Once the holy month of Ramadan is over and Muslims are no longer fasting, they celebrate Eid Al-Fitr for three days. It is known as Lebaran in Indonesia and it is a very festive day filled with great decorations, people going out with their families and many traditions.
Before the big day, families often come together from different parts of Indonesia to their parents house or their hometown to celebrate Eid together. Normally, this tradition is nationwide so the roads to a lot of cities will be crowded with people coming home and the news will likely be filled with traffic updates. This is locally known as "mudik" and it is a tradition that most Indonesians look forward to.
While some are on the road, those who are hosting the celebration in their house normally cook the usual dishes for Lebaran. These dishes includes Rendang, Opor Ayam or chicken braised in coconut milk and ketupat, a type of dumpling made from rice packed inside a diamond-shaped container of woven palm leaf pouch.
In the morning of Lebaran, the tradition is to go to the mosque for the Eid Prayer. Naturally a lot of people would go to their nearest mosque, so mosques all over Indonesia would be crowded in the early morning of Ied. There you also get to talk to your neighbours and greet or congratulate them for Ied. But be prepared to see a lot of road closure in the morning, to give room for Eid prayers.
After the morning prayers, families mostly come together to eat a big feast and visit the neighbors and also family members that are also hosting. The best thing is the lebaran atmosphere in Indonesia, where everybody is friendly, happy and looking forward to meeting people. Everybody will be welcoming for you to visit and serve you snacks or just to small talk and see how things are doing.
Sometimes children are also given new clothes for Lebaran tradition to welcome a new month and as a gift for finishing ramadan. Sometimes they are also given envelopes with money, this is commonly called as THR or "holiday allowance".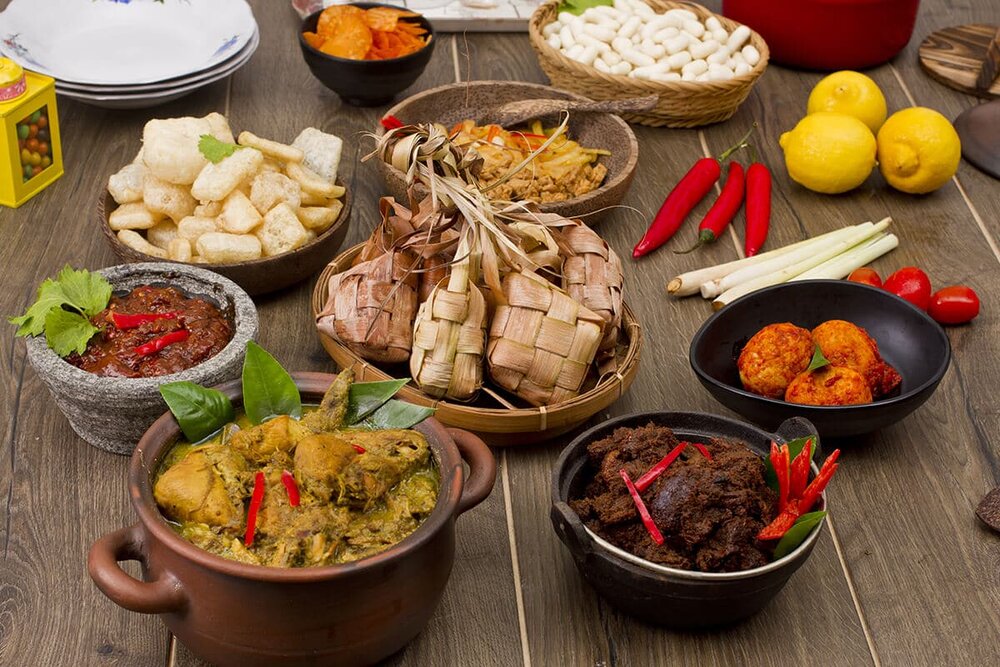 2. What to Expect during Lebaran?
There would be many shopping sales as Lebaran approaches because of the tradition of buying new clothes for yourself, loved ones or as a gift. These great sales tend to be pretty big and certainly crowded with people, especially during the couple of days before Lebaran.
The roads leading to a lot of smaller cities will be crowded, but most of the time big cities like Jakarta tend to be more empty than usual. Remembering that most of those in Jakarta are only in the city for work when they actually are from other smaller cities. During lebaran, most of the people went back to their hometowns, so Jakarta is known to be very quiet and with less traffic during the time.
Expect a lot of food and a merrier atmosphere to the city as most people are celebrating this day in Indonesia. There will be crowds of families hustling to the mall to eat together, shop or to enjoy a movie while the family is gathering. There's also always decorations and celebrations in shopping malls all over the country, so the holiday festivities are obviously felt throughout your trip here.