Hawzah News Agency (Occupied Territories) -Like their brethren all over the world, Palestinian Muslims are observing the month of Ramadan. But Palestinian Muslims also face unique challenges performing their Ramadan duties under Israeli occupation and discrimination.
Let's face it. Life is no walk in the park for this beleaguered community. In this respect, Ramadan compounds the hardship more sharply despite the spiritual benefits that come with fasting and prayer. Conflict simmers with the heat, deprivation, and restrictions. The result? Millions of Palestinians are not only struggling just to survive during the Holy Month. They are particularly bitter about the systematic discrimination as evidenced by many of the young risings spontaneously to call for their rights, even at the risk of dying for their dissent.
In years past, children in Gaza would light colorful lanterns and receive toys and gifts from their parents to celebrate Ramadan. Now, poverty is so widespread that families cannot afford to do so. Traditionally, Palestinian families would give to the needy during Ramadan, but when so many people cannot even afford basic essentials for themselves, they simply uphold this basic tenet of Islam.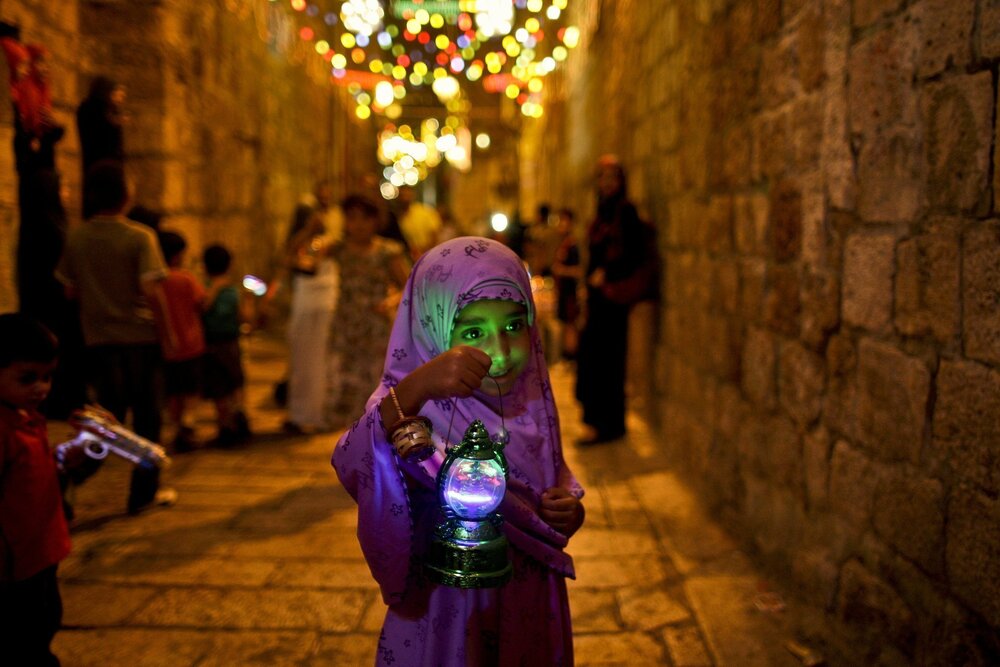 The Prophet (ﷺ) said: When the month of Ramadan arrives, the doors of mercy are opened.
Ramadan is a time when Muslims dedicate time in prayer, either at home or at their local mosque. Unfortunately, Palestinian Muslim worshippers have difficulty entering to Al-Quds to pray at Islam's third holiest site, The Aqsa Mosque, because of the near impossibility to obtain Israeli permits to enter the Old City. Fridays are a grim reminder of just how soul-destroying it is to mill around for hours at a checkpoint unable to exercise their inalienable right to worship.
Ramadan is like a rare flower that blossoms once a year and just as you begin to smell its fragrance, it disappears for another year.
Despite the hardship for Palestinians, Ramadan remains a special time where the proverbial warmth and generosity of the Arabs create a captivating close-knit atmosphere. Workdays are shorter and whether you observe Ramadan or not, everyone still gets a couple of hours reprieve from work every day. Some decorate their homes with crescents; star and lanterns, and the dilapidated streets abound with colourful lights. Reflecting a sense of hope that transcends the desolation of the situation in Palestine, cities come alive at night. In the evening, after iftar (breaking of the fast), streets are thronging with shops open until after midnight and you could be fooled for a minute that the hallucination that is the illegal Israeli occupation is just a bad dream. Until you spot a settler, or a checkpoint, or a wall…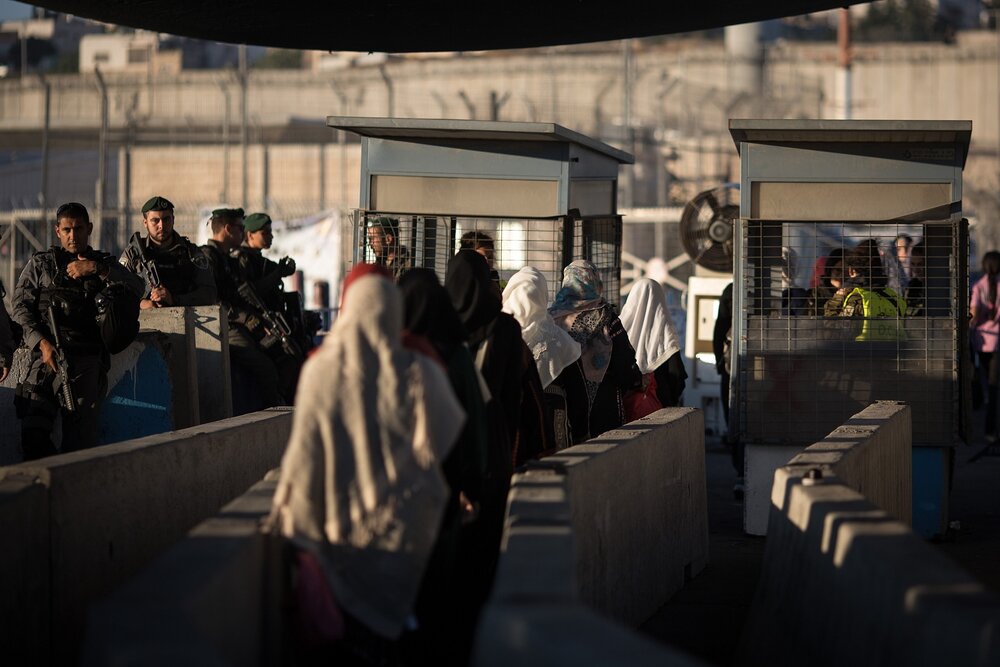 Ramadan is time to Empty your Stomach to Feed your Soul
Iftar, which means breaking of the fast, happens when the sun sets and after the 'athan' (call to prayer) is raised. Iftar is a feast that starts with dates to break the fast then a bowl of soup like lentil soup (Shorbet Adas) or Cracked wheat Soup (Sorbet Freekeh) followed by the main dish which usually consists of rice and meat. Even after a huge meal however, there is always room for sweets. Ramadan is known for its desserts, and especially Atayef. This pancake-like pastry is stuffed with walnuts, cinnamon, or white cheese is served with sugary syrup on top. Atayef is only made and served during Ramadan, so it's common for both Muslim and Christian families to enjoy it almost daily during the holy month.