Hawzah News Agency – For Muslims, Ramadan is a special time of the year; it is all about family, giving back, and spirituality. However, in Egypt, the month of Ramadan has traditions that can be seen nowhere else; even the traditions that are prevalent throughout the Arab world have their origins in Egypt.
From family gatherings to charity, Egyptians have their own way of celebrating the month of fasting, and in a way, it brings all of us closer to one another. Now, behind each tradition, there is a story that most of us know little about.
Having said that, here is our list of Ramadan traditions and their origins.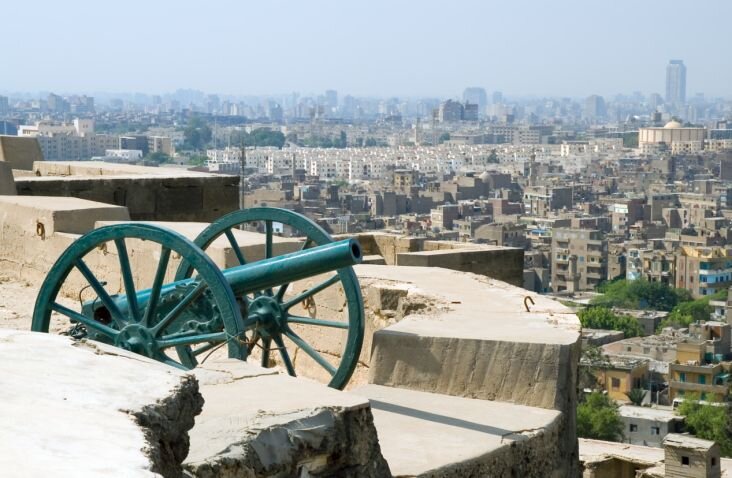 Ramadan's Cannon
On sunset, when it is time for Muslims to break their fasting, the sound of a boom reverberates throughout the silent streets of Cairo; it is the sound of Ramadan's Cannon shooting to signal Al-Maghrib time. For centuries, the 'madfaa' or cannon, has been the only method for people to know it's time to eat.
The story goes that the popular Egyptian Ruler Muhammed Ali had brought a cannon from abroad and was testing it at the same time as iftar, and once it fired, people rejoiced. So, Ali decided to turn it into a tradition.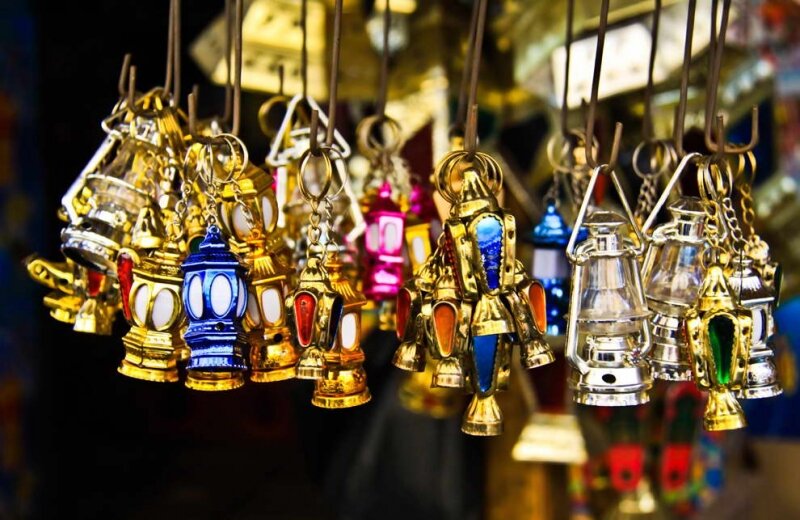 Fanoos Ramadan
The legend says that the founder of Cairo, the Fatimid Caliph Moezz Li Din EI-Allah, was returning to Cairo in Ramadan. As he entered the city's gates, the residents turned out en masse with lanterns aglow to welcome him and celebrate his arrival.
These lanterns had become one of the symbols of Ramadan, and to this day, Egyptians buy star-shaped lanterns or 'fawanees' to celebrate the coming of the holy month of Ramadan.
Traditional foods and drinks
Food drives the conversation in Egypt during the holy month of Ramadan, and there is a number of traditional dishes that are a staple of each home during Ramadan. These include mahshi (rice and herbs stuffed veggies), bechamel pasta, molokhia, and so much more.
There are also traditional beverages that Egyptians cannot live without in Ramadan, such as Kamar Al-Din (apricot juice), Karkade (hibiscus tea), and Tamr Hindi (tamarind).
Desserts
For some reason, this month is associated with the sweet tooth, where most pastry shops and homes innovate in their creations of desserts.
Among these are the Baklava which is made of Phyllo dough and filled with either nuts, cream or ricotta cheese, The Basboosa with Semolina cake, Konafa with shredded dough, also filled with nuts or cream, and Qatayif that is pancake-like dough stuffed with nuts and deep-fried.
One of the interesting scenes during Ramadan is to watch the Konafa shop swirl the dough, round and round in a huge round open oven and produce a hair thin dough.
The two most important dishes on the table during Ramadan is the bean dish seasoned with olive oil and garnished with tomatoes and onions.
The other is a soup of any kind. People usually break the fast with the soup, since they have been fasting all day and need something light to start the meal with. Also, a medley of dried fruits such as prunes, raisins, and apricot in syrup, is another favorite during Ramadan.
Ramadan's Drinks
Sweetened Karkadey (hibiscus rose petals), Erq Sous (licorice), Humous (chick pea drink), minted tea, Kamar El Din (dried apricot paste juice), Kharoub (carob), Tamr Hini (Tamarind), are the prevalent drinks found at most hotels and coffee shops during Ramadan. They are all thirst quenchers and contain a horde of vitamins.
Mosalsalat
A rather recent tradition is mosalsalat, which are Egyptian or Arab-made series that people binge-watch during Ramadan. Almost all good, memorable series have been shown for the first time in Ramadan. The reason why Ramadan has become a season for series is that most Egyptians after iftar stay at home and watch television. Therefore, almost all television directors and producers jam their work throughout the thirty days of Ramadan.
First-day family gathering
Ramadan is all about family, and there is a tradition that the first day of Ramadan should be spent with family members. Nothing in the world can take an Egyptian away from his or her family on the first day of Ramadan. This tradition has its origins in the religious teachings of Islam.
Zeenat Ramadan
One of the most important traditions of Ramadan is when all the neighborhood teenagers and children get together with their parents and work on decorating each street with Zeenat Ramadan. These ropes of colorful bands of triangles go back and forth between balconies, with lanterns and colored lamps, give the streets a vibe of joy that only Egyptians can relate to.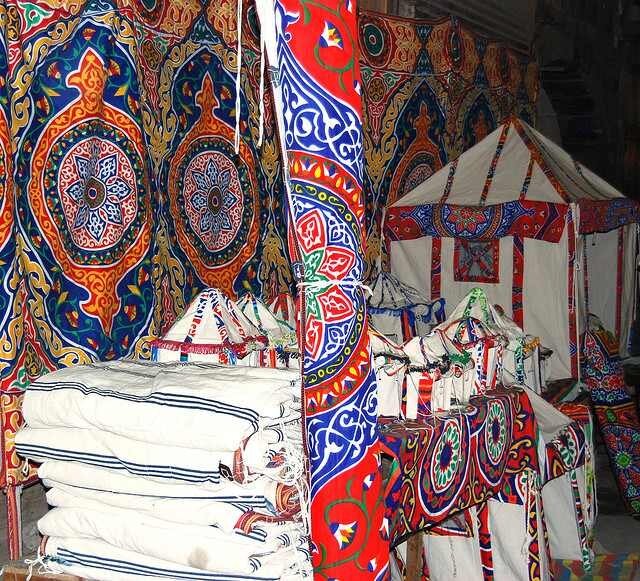 Khayamiya
Khayamiya is a decorative textile used to decorate tents across the Middle East. In recent years, the textile has become exclusive to Cairo, Egypt, that a whole market called Souq Al-Khayamiya has been dedicated to it.
Khayamiya is an elaborate pattern of colorful appliques, that is primarily used for curtains, covers, fashion, bags, bedspreads, and tablecloths.
Ramadan football tournaments
The origins of this tradition are not clear, but in Egypt, during the holy month of Ramadan, every club, youth center, or football field must have a football tournament throughout the thirty days of Ramadan. These matches are very competitive and are usually played late at night around 12 A.M., after which players can go have sohour together.