Hawzah News Agency – Walking in the hilly streets of Beirut, you will find small shrines devoted to Virgin Mary, but you will also walk past several women in colorful hijabs. Because about 40 percent of the population are Christians, Lebanon is one of the few Arab countries where you can enjoy the festive spirit of Ramadan but still be able to get decent meals throughout the day without judging looks being passed your way. Because of the mixed religious background of society, Lebanese Ramadan is business as usual for many, and the holiest of months for others.
Although the beginning Ramadan is officially announced annually and most often predicted months in advance, many Lebanese Muslims still follow the tradition of taking to the streets and parks at night to watch the waning moon. The tradition is often accompanied by a festive mood and storytelling to get into the Holy month's spirit.
The tradition of fasting is not as common in Lebanon as it is in other countries with Muslim-majority populations. This is both due to the fact that Lebanon has a large Christian community, but also because many Muslims do not fast during Ramadan. So, unlike many other countries in the region where not fasting during the month is socially shunned, fasting in Lebanon is viewed more as a personal choice than a collective tradition. This means that if you take a stroll through Beirut during Ramadan, you will be able to get a meal from most restaurants and cafés as they do not close down during the day.
Ramadan is not celebrated only by Muslims, several organizations, businesses and charities host iftar dinners. It is also tradition that the president hosts a formal iftar dinner for a large number of politicians, religious figureheads, community leaders and diplomats—regardless of their religions.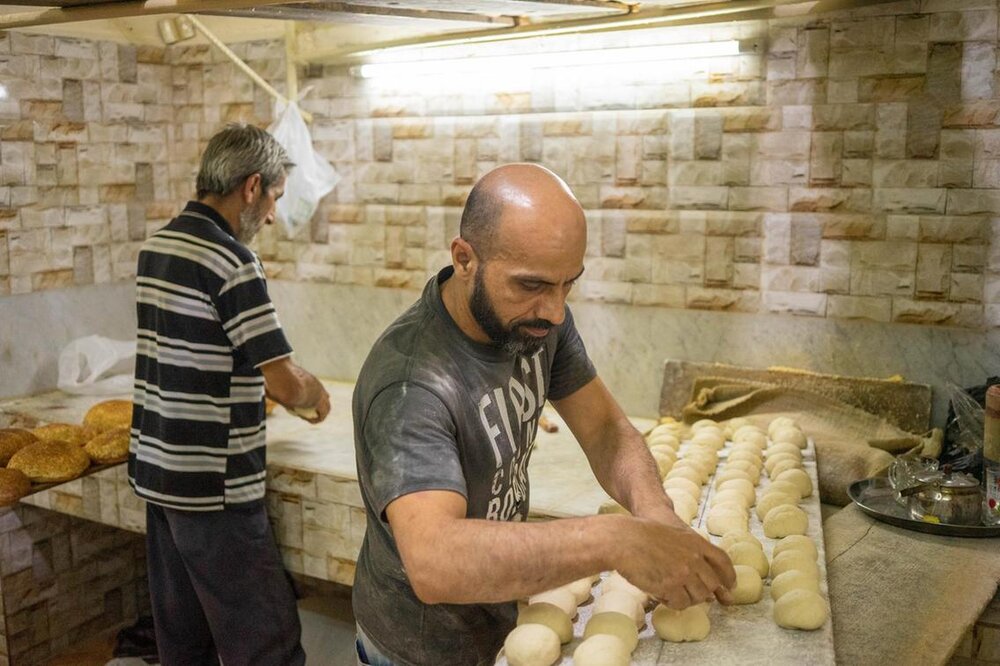 At 2.15am and a musaharati is beating a drum to wake up people living in Tripoli's old town before suhoor. There's a brief sleepy silence, but then the streets begin to stir. The smell of cooking drifts into medieval alleyways as a communal chink lets passersby know that households are sharing the meal.
At sunset, Muslim families will enjoy iftar with Christian neighbours and stay late in cafes to listen to Hakawati, or storytellers, or visit a park to watch Sufi dervishes perform their dreamlike whirl. "After iftar there's this energy that keeps people going all night," says Fatima ­Tadmoury, 29, who relishes the nocturnal spirit the Lebanese city adopts during Ramadan and Eid Al Fitr.
Usually dismissed as the poor cousin of Beirut, Tripoli takes on a new lease of life during the holy month as people come from across the country to enjoy its celebrated sweets, handmade crafts and jubilant atmosphere. "Ramadan in Tripoli is really beautiful," says photographer Natheer ­Halawani, whose pictures capture worshippers unrolling prayer mats beside overflowing mosques and mass iftars that stop traffic in the street.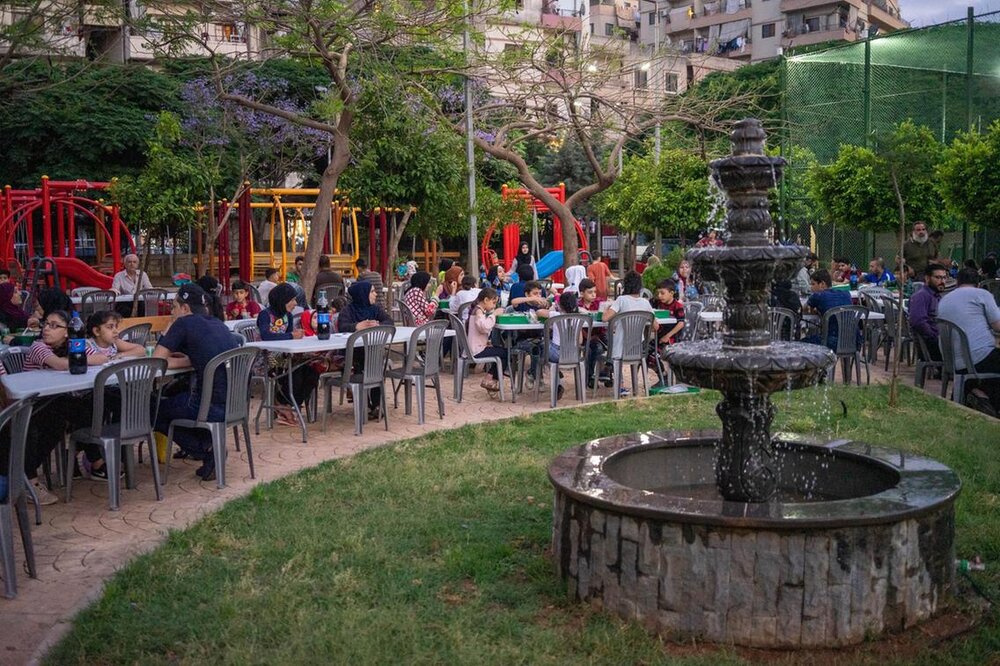 'Christians, Muslims, everyone shares Ramadan here'
The festivities show a different side to Tripoli, reconciling misty-eyed memories of a faded heyday with the changing face of modernity after a tumultuous period for its residents. Economic decline and conflict darkened past decades, but during Ramadan, people of different faiths come together to celebrate in the Sunni-­majority city. "Christians, Muslims, everyone shares Ramadan here," says Dr Hind Soufi, 60, an artist and cultural activist.
Like some others of her generation, she still participates in the tradition of exchanging home-cooked dishes with neighbours at iftar, as her grandmother used to do. "There was always a beautiful harmony between the communities in Tripoli … the holy month reawakens our connection to this past," she says.
Christians, Muslims, everyone shares Ramadan. There was always a beautiful harmony in Tripoli. The holy month reawakens our connection to this past
She remembers listening to Abu Talal, the renowned ­musaharati (drummer), call out stories as he woke people up for the pre-dawn prayer. "There was one about a Muslim girl who wanted to attend the wedding of a Jewish friend and was afraid her father would refuse," she says. Soufi would strain to hear the next part of the tale as the drummer, who died last year, made his morning rounds. "I never did manage to catch what happened in the end," she says.
Residents pride themselves on the authentic atmosphere of their holy month activities. "Ramadan has another taste in Tripoli," explains Barrack Sabih, a hakawati (storyteller) trying to revive the practice. About 80 years ago, all of the big coffee houses in Tripoli had a hakawati, but the practice has slipped from sight. "It's during Ramadan that people remember these old traditions," says Sabih, 50.
He worries that the hakawati, who used to hold listeners spellbound with elaborate sagas, told over weeks, or even months, have become "part of the decor of Ramadan," drowned out by the cafe clamour of mobile phones, televisions showing seasonal dramas and shisha pipes bubbling in the background. There have been a lot of changes over the years, with modern Tripolitans embracing the occasion in different ways. Decorations have become more colourful and varied. "We've drawn a lot of ideas from Christmas," says Soufi, who filled the town square with lantern light for a musical evening to mark the beginning of the holy month.
In the past, music was discouraged during Ramadan. "People associated it with drinking and nightclubs," says Mohammad Al Chaar, a singer from Tripoli who draws large crowds at open-air concerts during the festivities. "Before, it was done in the mosques, but now, Ramadan has come into the streets."
Ramadan is a lifeline for the city's economy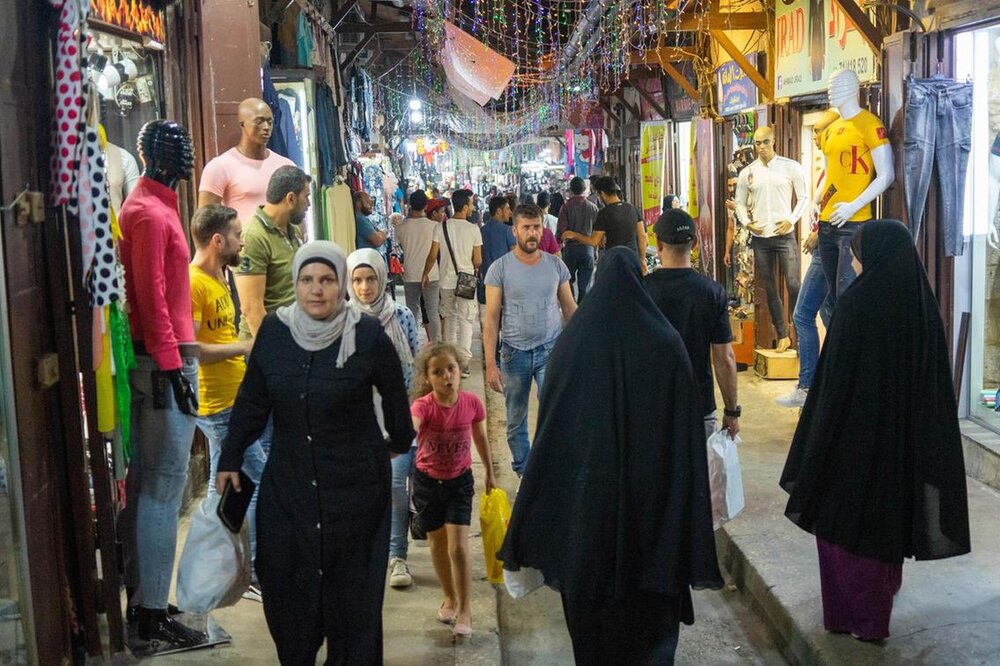 The holy month also revives the city's limping economy as people flock to the 13th-­century souqs for all-night shopping sprees before the Eid holiday. At 1am, the narrow lanes are heaving as parents
For vendor Mohammad Sayyid, 71, the busy period breathes life into businesses. "Sales this month will cover the bad market for the rest of the year," he says. During the final 10 days of Ramadan, he works 24-hour shifts at a small shoe shop. "All the people want to buy for their children, their husbands, themselves, before Eid. It's an important month for business," he says.
Around the corner, Ahmed Taatlas is busy selling fresh round loaves – specially made for Ramadan – to a throng of customers at 2am. Everyone knows the old bakery, which keeps the bread ovens burning all night during Ramadan and doubles its usual sales. "All of Lebanon comes to Tripoli during Ramadan because it's traditional here," says Taatlas.
For the rest of the year, his store, alongside most of the other shops in the old souq, struggles to survive in an economy hampered by massive public debt. Years of low economic growth in Lebanon have been felt acutely by vendors in Tripoli, where residents say they feel marginalised by the lack of development and investment in their city.
Ahmed Taatlas is busy selling fresh round loaves – specially made for Ramadan – to a throng of customers at 2am. Everyone knows the old bakery, which keeps the bread ovens burning all night during Ramadan and "doubles" it's usual sales. "All Lebanon comes to Tripoli during Ramadan, because it's traditional here," Taatlas says.
help excited children try on outfits and buy gifts for family and friends.
Ramadan is a rare opportunity for younger generations to glimpse Tripoli through the eyes of their elders, who remember a thriving city, before the 1975-1990 civil war and outbursts of violence that in the decades since, tarnished its reputation and made many outsiders reluctant to visit.