Hawzah News Agency- Despite being a tiny country, Brunei Darussalam is one of the world's richest nations. Its population is estimated at 428,000 people, and tropical forest cover three-quarters of its total land area of 5,765 square kilometers.
Brunei is a Southeast Asian country. It is one of the countries that associated with Islam, religious customs, and long-standing traditions, especially in celebrating events and religious festivals, including the month of Ramadan, which is observed as a public holiday season in the country.
Sighting of the new Ramadan crescent is verified through a telescope outside Brunei's capital city, Bandar Seri Begawan. Fasting is not linked to the Muslims alone, as non-Muslims are also accustomed to fasting out of respect for Muslims, who make up the majority in the country, and as an evidence of successful social coexistence.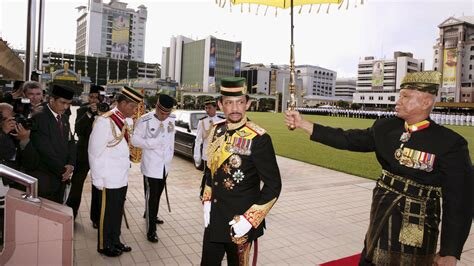 Among the inherited tradition in the month of Ramadan is that the Sultan of Brunei attends religious ceremonies during Ramadan in the grand mosque with his ministers and the public. He is keen to prepare sahur (pre-dawn meal) for worshipers.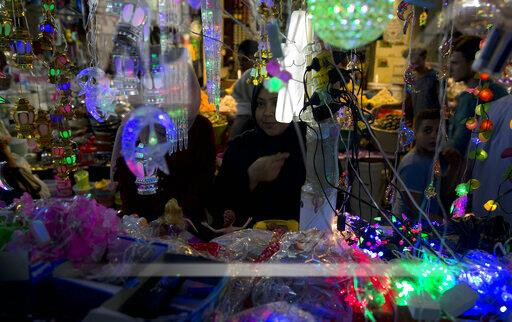 Brunei witnesses great festive manifestations, especially with the advent of the month of Ramadan, where families prepare their homes before the start of the fasting month. Once sighting of the Ramadan crescent moon is validated, residents take to the streets, chanting Tahleel slogans. Ramadan decorations are hung and electric lanterns are lit in front of houses. People stay up late every night during Ramadan. They go to sleep after having Sahur and performing Fajr (dawn) prayers.
Also, Brunei's distinctive traditions are that the shops and restaurants are closed during the day and reopened after Iftar, as Muslims exploit Ramadan in acts of worship and supplication for seeking Allah's pardon and forgiveness. Muslims in Brunei are keen to hold gatherings in mosques after Taraweeh prayers to recite one chapter of the Holy Qur'an every night.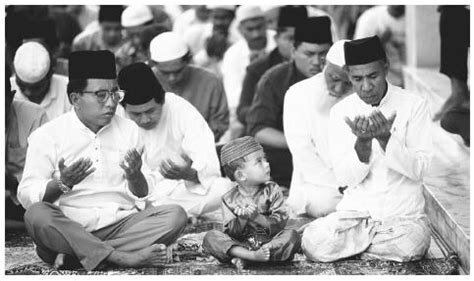 Brunei is one of the countries that do not impose fines and jail terms on non-Muslim citizens who violate the sanctity of Ramadan. Because of their supreme example of tolerance towards the followers of other religions, non-Muslims fast a few days of Ramadan, out of respect for their Muslim friends, while those who do not fast, abstain from eating, drinking, or smoking in public places.
Brunei's Iftar dining table comprises delicious foods, such as the famous Laila rice, with its distinctive smell, as well as meat and pasta rolls stuffed with meat and beans. Commercial stalls, which supply the residents with local and desirable Western foods after a day of fasting, spread everywhere.