Hawzah News Agency- Ramadan is a month-long religious festival also celebrated in Bangladesh that culminates in the very important holiday of Eid-ul-Fitr. During the Ramadan period, followers of Islam overcrowd the mosques for prayer and take part in this festival. Ramadan is supposed to promote peace and places emphasis on the teachings of the Quran and the faith of Islam. It is an integral part of the culture in Bangladesh where Islam is one of the most widely practiced religions.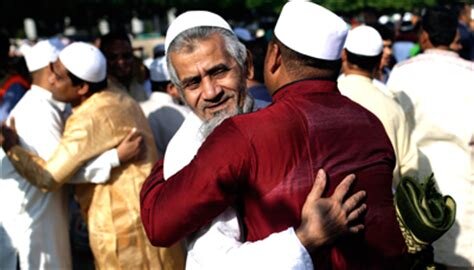 Bangladeshi towns and villages come alive with lights and decorations on the street, in shops and the market place as Ramadan is one of the most celebrated Bangladesh festivals of the year is which masses of people participate. The recitation of the Holy Quran (Koran) using Tarabih prayers is taken very seriously by the Muslim community – as is the distribution of the Holy Quran (Koran). Muslims take the opportunity during the Ramadan festival to hand out gifts such as books and gifts to spread the "light". The message of this time of peace and serenity is taken to the streets and spoken to anyone who will listen.
During the Ramadan festival, adults will "fast" for a month. This means that during the day they will refrain from eating, but at night they are allowed to eat small meals. Ramadan in Bangladesh is also a time to strengthen bonds between friends and family and Muslims will often choose to use the opportunity to visit each other or get together for supper. Children are not forced to take part in the fasting aspect of this religious festival but their participation is encouraged.
Special dishes are prepared during the Fasting of Ramadan, such as "Jilapi" which is a sweet, "Piazu" which is made from onions and "Beguni", which is a brinjal dish. The importance and dedication to the festival of Ramadan are confirmed by the fact that many parents name their children 'Ramdan', in honor of this religious festival.
Committees and communities also use Ramadan as an opportunity to unite people from various economic backgrounds and build bonds between them. By hosting forums, discussions, and talks, everyone is invited to participate in the festival and its meaning. Those who come from disadvantaged backgrounds are assisted financially so that they too can be a part of the celebrations. Ramadan is a festival of giving, taking care of others, and educating the community about the Islamic religion. It is a warm and inviting festival that Muslims in Bangladesh anticipate with great excitement each year.
Iftar cuisine during Ramadan in Bangladesh
Bangladesh is a Muslim majority country whereas Islamic heritage Iftar is one of the religious observances of Ramadan and is often done as a community, with people gathering to break their fast together or as Iftar Party. People like to have iftar at home with all family members and iftar parties are also arranged by mosques. Iftar is taken right after Maghrib time, which is after sunset. Muslims believe that feeding someone at iftar as a form of charity is very rewarding and that such was practiced by the Prophet Muhammad (PBUH).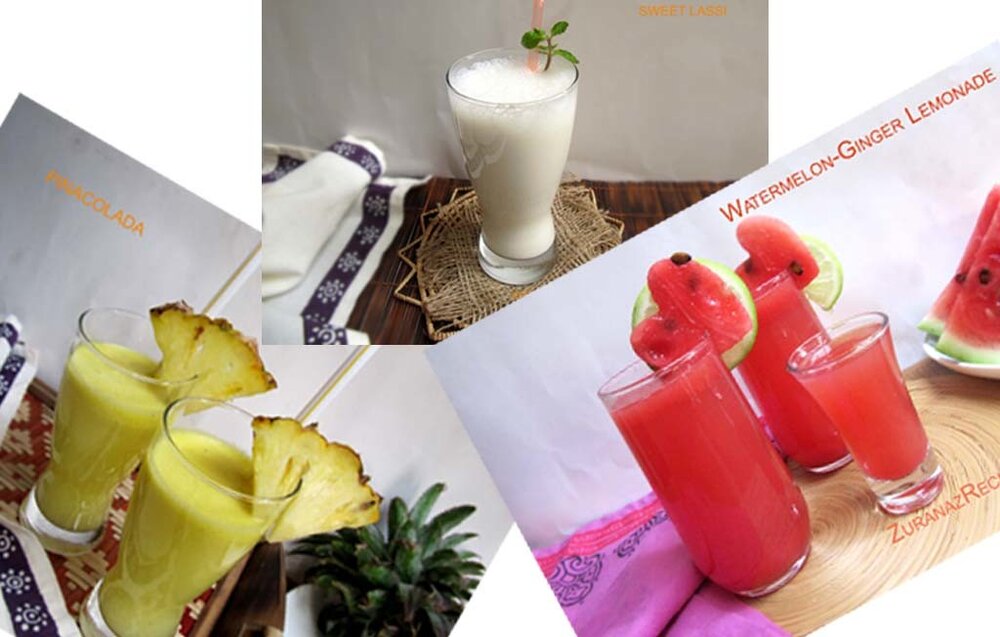 In Bangladesh, a wide variety of food items is prepared to take during Iftar. Some of the common iftar items from Bangladeshi cuisine include Shorbot (Lemonade, Milk Shake, Smoothie, Juice, Rooh Afza, Lachhi), Piyajoo, Beguni, Chhanar Jolapi, Jilapi, Bundia, Cabbage Pakora, Cauliflower Pakora, Egg chops, Potato Chop, Chicken Chops, Chicken roll, Chicken Nugget, Chicken wings, Chicken Fry, French Toast, Spring roll, Vegetable cutlet, Vegetable Pakora, Ghugni, Meat Kabab, Muri, Halim, dates, samosas, Dal Puri, Chola, fish kabab, mughlai paratha, pitha, Doi Bora, Doi chira, Tok Doi (Plain Yogurt), Misty Doi (Sweet Yogurt), Patishapta pitha, Falooda, Kalozam Sweets, Rosh malai, Sponge Rosogolla, traditional Bengali sweets and different types of fruits and Fruit Juices such as watermelon, papaya, mango, pineapple.
Some iftar items from other Muslim countries cuisine are now added newly with some modification to our modern Iftar culture such as Ramazan Kebabi ( from Turkey), Paomo (from china), Kolak ( from Indonesia), Konafah (Middle Eastern Countries), Shashlik (from Thailand/ china), Chicken Sharma (from Turkey), Chicken-kabsa ( Arabian-biriyani), Hydrabadi chicken-biriyani (Indian).
In different cities of Bangladesh, it is a common scenario that traders are busy to prepare traditional Iftar items in front of different markets, mosques, and intersections. They sell Iftar items in front of their shops by putting a table. There are some famous places in Dhaka city having a diversity of traditional Iftar. Chawkbazar is the biggest Iftar market in Dhaka. It has been offering Iftar to the Dhaka dwellers for over 400 years.
Bailey Road is another recognized Iftar bazaar in Dhaka city. It has become very popular as it offers new items in every Ramadan. Many believe that Bailey Road Iftar market is the pioneer of selling Iftar items in the modern format in shops, which makes it easier for customers to choose and buy Iftar items.
For a few years, International Convention City Bashundhara (ICCB) organize Iftar market for the inhabitant of new Dhaka during Ramadan aims to make old Dhaka's Iftar dishes available. Many popular caterers from old Dhaka like Nanna Biriyani, Hazi Biriyani, Tehari, Tandoori Chicken. Star Kabab brings its famous dishes like Mutton leg roast in the festival. Almost every item of modern and traditional Iftar dishes are available at the event.