Hawzah News Agency (Qom, Iran) – The Centre for Relations and International Affairs of Hawzah, International Institute for Culture and Civilization held a Seminar called "International Law and the Assassination of Lieutenant General Qasem Soleimani" (In English).
Speaker of this Seminar Dr. Heybatollah Najandimanesh, Faculty member, Allameh Tabatabaʾi University said: "Assassination of Gen. Soleimani as a Crime Against Humanity, Article 7 of th Article 7 of the Rome Statute: Crimes Against Humanity. For the purpose of this Statute, 'crime against humanity' means any of the following acts when committed as part of a widespread or systematic attack directed against any civilian population, with knowledge of the attack: Murder; and 'Attack directed against any civilian population' means a course of conduct involving the multiple commission of acts against any civilian population, pursuant to or in furtherance of a State or organisational policy to commit such attack;e Rome Statute: Crimes Against Humanity."
He then continued: "In time of peace, unlawful acts or omissions include those which would cause 'extra-legal, arbitrary and summary executions' prohibited by article 1of the UN Principles on the Effective Prevention and Investigation of Extra-legal, Arbitrary and Summary Executions, as well as those in violation of national law. The United States of America has stated that such killings are crimes under the Rome Statute."
Najandimanesh said: "Assassination of Gen. Suleiman and the others is considered as murder. It is not justified by laws of war because there was no war or armed conflict in the time assassination. They have not been tried by any court. So their killing as murder is a serious violation of international human rights law. A broader pattern: US course of conducts against Iranian Population: From protracted and illegitimate Sanctions to Assassination of Iranian Top Military Official and Others."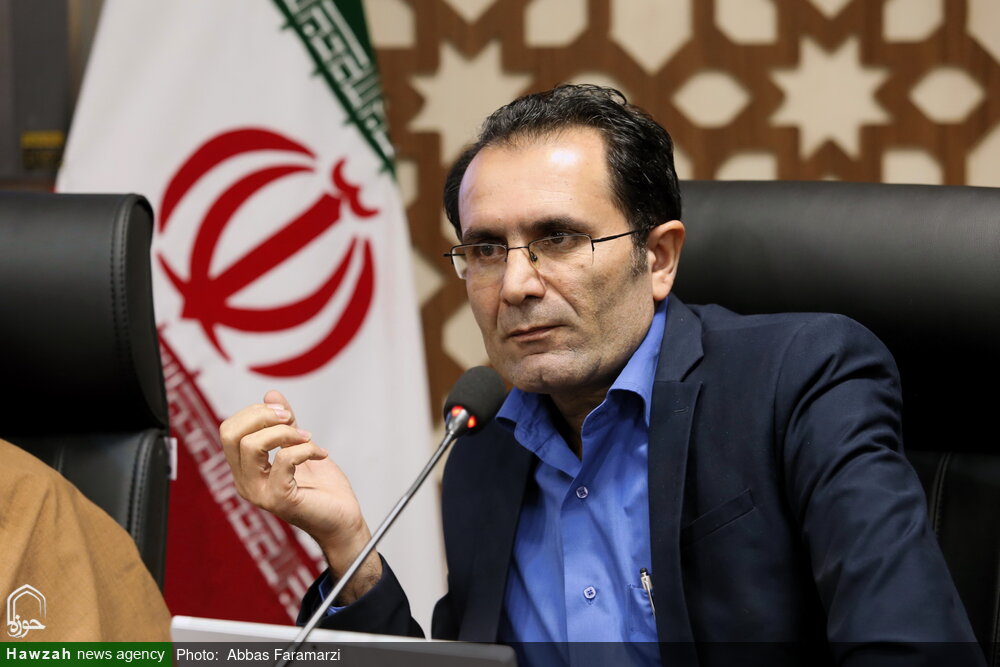 He stated: "The US sanctions maybe regarded as widespread or systematic attack against Iranian civil population. The assassination is assessed in the context of the course of conduct of the USA. It is regarded as crime against humanity."
Mostafa Fazaeli, professor of international Law, University of Qom in his speech called "The killing general Qassem Soleimani and international law of use of force" said: "In 2008, by the conclusion of an agreement between Iraq and the us, the illegal occupation had begun officially to terminate: Agreement Between the United States of America and the Republic of Iraq On the Withdrawal of United States Forces from Iraq and the Organization of Their Activities during Their Temporary Presence in Iraq) shortly named as: status of forces agreement (SOFA). A SOFA is an agreement that establishes the framework under which armed forces operate within a foreign country."
He continued: "Nothing in the present Charter shall impair the inherent right of individual or collective self-defense if an armed attack occurs against a Member of the United Nations, …Since, there was not any decision by the UNSC, regarding to the January 3rd air strike, the only available mean for US to resort to justify use of force for killing General Soleimani is self-defense. Then, US officials tried to seek to this excuse. But is it possible and acceptable? How does it? President Trump has provided many tweets and other remarks relevant to a legal justification for his unlawful act. He said he ordered the attack to "prevent a war", not as part of an on-going armed conflict with Iran. He also used terms relevant to a case for self-defense under the jus ad bellum. Suleimani, according to Trump, "was plotting imminent and sinister attacks on American diplomats and military personnel, but we caught him in the act and terminated him."
He continued: "As the Court observed in the case concerning Military and Paramilitary Activities in and against Nicaragua, it is necessary to distinguish "the gravest forms of the use of force (those constituting an armed attack) from other less grave forms", since, "In the case of individual self-defense, the exercise of this right is subject to the State concerned having been the victim of an armed attack".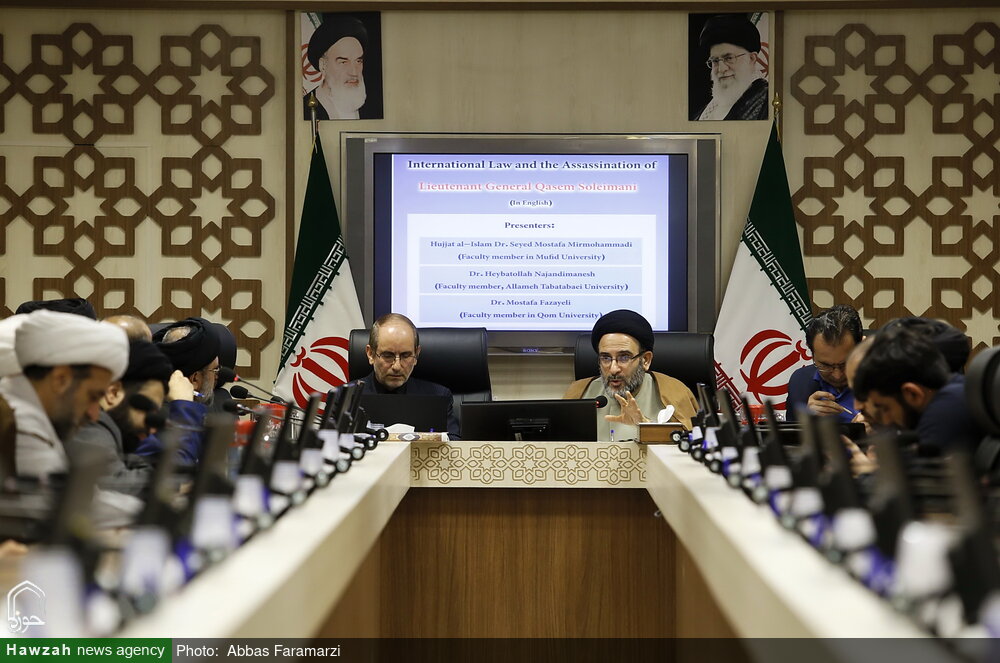 …[I]n order to establish that it was legally justified in attacking the Iranian platforms in exercise of the right of individual self-defense, the United States has to show that attacks had been made upon it for which Iran was responsible; and that those attacks were of such a nature as to be qualified as "armed attacks" within the meaning of that expression in Article 51 of the United Nations Charter, and as understood in customary law on the use of force.
Other restriction is necessity that remains no choice of means.
In the nuclear weapons advisory opinion, the ICJ found 'a "specific rule whereby self-defense would warrant only measures which are proportional to the armed attack and necessary to respond to it, a rule well established in customary international law." This condition applies equally to Article 51 of the Charter, whatever the means of force employed.'
in Oil Platform case the ICJ has noted that it is possible that a mining of a single military vessel might suffice to legitimate resort to force in exercising the right to self-defense.
Therefore, airstrike against a major general commander of Iran could be characterized as an attack against the state, because members of the official military organization of the states, are symbols of their sovereignty and using force against them is in violation of art. 2.4 of the UN charter.
Moreover, as it declared by some US official, (ministry of defense), US took the policy of pre-empt defense against Iranian future attacks that the killing of Soleimani was the first case of implementing this policy. This statement shows that if Iran as the victim of this aggressive policy does not react it, killing Iranian officials and peoples may be continued by the US at any time. This is while the security council of the UN did not take any proper and appropriate action to play its role and do its responsibility to keep peace and security by stopping and deterring the US dangerous aggressive policy. Therefore, there was not any other option for Iran and the condition of necessity has been met and established.
About the proportionality, it needs to have enough information on the scope and gravity of the counter attack that enable us to evaluate.