Hawzah News Agency- The activities of concluding the educational experiences in the curriculum (towards the moon) for the kindergartens of the Al-Ameed educational group, which was established by the Department of education and higher education at the Al-Abbas's (p) holy shrine, included the presentation of a number of theatrical scenes by kindergarten children, embodying all the experiences they learned, declaring their eligibility to enter the primary school stage.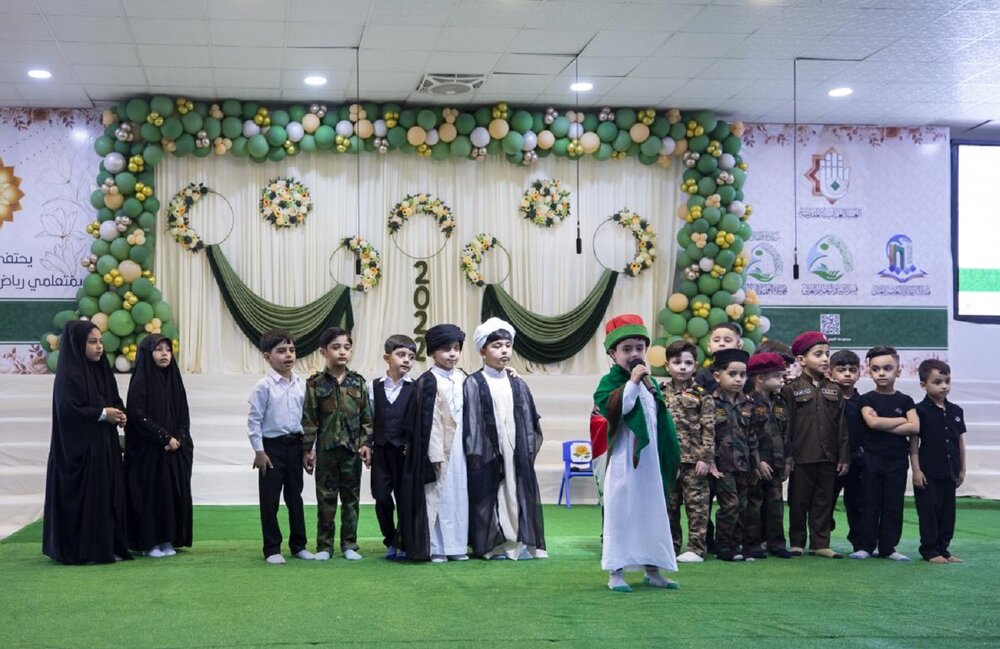 Among those works was the work of embodying the sacrifices of Iraqis when they responded positively to the fatwa of the supreme religious authority to defend Iraq and its holy places, in recognition and reminder of these sacrifices.
After the theatrical performance, there was an intervention by His Eminence Sayed. Ahmad al-Safi, in which he thanked the supreme religious authority and its blessed fatwa, which protected the land of Iraq and its holy places, in addition to thanking the families of the martyrs and the wounded who gave their souls to defend the life and soil of this country, and praised the role of the staffs of the Al-Ameed group for their efforts, in order to consolidate these concepts in the souls and minds of these young people.