Hawzah News Agency- Noura Loubani said that when she came back to work from maternity leave after having her first child and announced she was having another a co-worker joked that she wasn't surprised because "you guys are trying to outbreed us."
Loubani, who is Muslim and living in Cambridge, Ont., says that she feels fear in Waterloo region due to Islamophobia.
"Not physically afraid, but more like fear of being judged in certain situations," she said, pointing to her co-worker's comment about her pregnancy.
She's not alone in feeling that way.
Iman M'Hiri of Kitchener has felt fear, too. For her, it began after the deadly vehicle attack against the Afzaal family in London, Ont., a year ago in what the police described as a crime motivated by hate.
M'Hiri, who wears a hijab, has had her guard up since the attack.
"What's the most heartbreaking is that to this day, many of my friends, myself included, when we're walking outside in public areas, I have to double check around me," M'Hiri said. "Sometimes my husband will stand between myself and the road as a precaution."
She added, "Sometimes I will put my hood up if it's evening because I don't want to be identified just because of the fact that there is that fear, what if this happens again?"
Hate reported in Waterloo Region
To coincide with the anniversary of the Afzaal family attack, the Coalition of Muslim Women of K-W (CMW) released a draft report looking at discrimination and hate in the region.
The report doesn't just look at Islamophobia, but also racism and xenophobia. It draws on data from a reporting site launched by the group in March 2021 for witnesses and victims.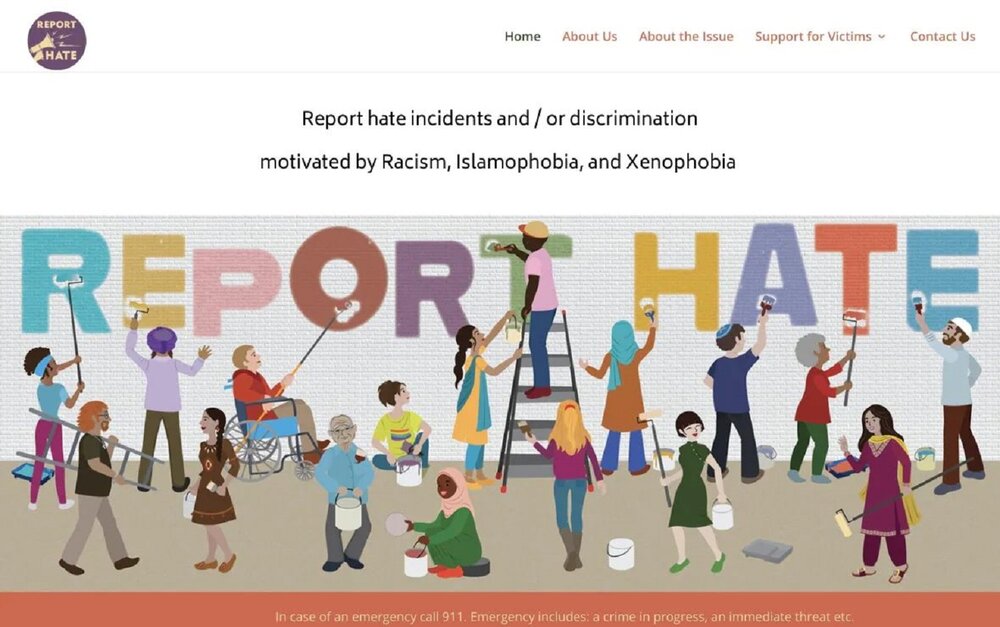 From April 2021 to mid-May of this year, the website saw 104 reports. Incidents of hate and discrimination were also reported by email, text messages, phone and via Whatsapp and the majority of the reports were made in Arabic, the coalition said.
More than half — 81 of the reported cases — were in-person versus online. As well, 54 per cent of them happened in Kitchener and 26 per cent were in Waterloo; however, Sarah Shafiq, the director of programs and services with the coalition said that it doesn't necessarily mean there were more incidents in Kitchener than Waterloo. She said there was more community building and outreach in Kitchener, which assists in reporting.
"It is a spotlight, it's not a full picture," Shafiq said. "Combined with the police reported data, it does give a better picture, but it's in a more nuanced picture, but not a full picture."
Data from the Waterloo Regional Police Service (WRPS) isn't available for the same time period, but there were 54 hate crimes reported in Kitchener, Waterloo and Cambridge in 2020, which is the most recent figure, police spokesperson Const. André Johnson said.
"We recognize that hate-motivated incidents and hate-motivated crime are often under-reported," Johnson said in an email. "WRPS continues to work with community partners, like the Coalition of Muslim Women of K-W and their online portal for reporting hate-motivated incidents."